Victorian Turning Dance Classes!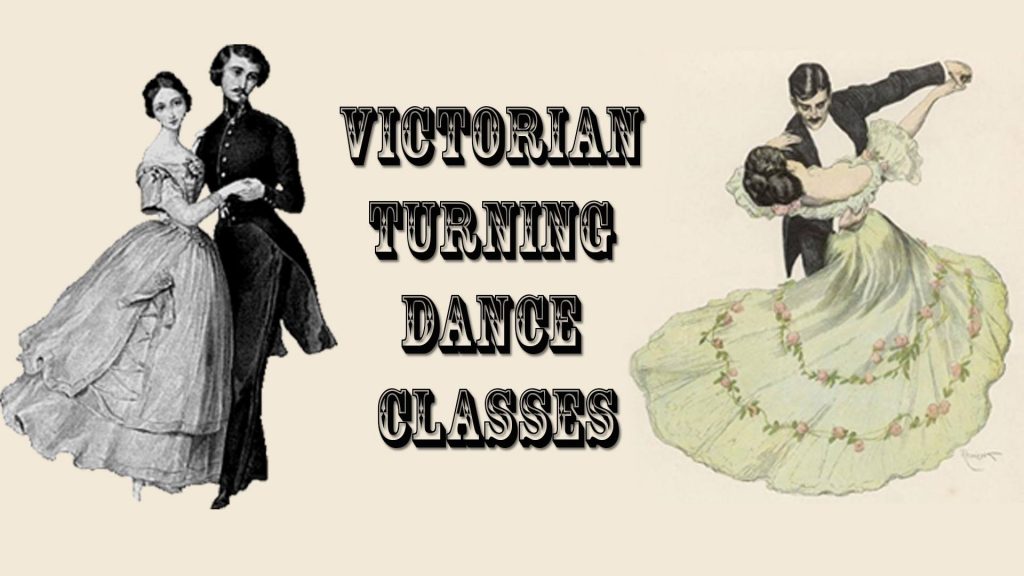 I'm excited to offer a series of classes in the turning couple dances of the Victorian Era!
While Victorian-era dancing includes quadrilles and contra dances, by the mid-1800s these group dances were no longer the fashion. Instead, ballrooms were littered with individual couples swirling around the floor on their own, dancing the improvised, turning couple dances that emphasized fancier footwork, holding your partner in a close embrace, and spinning and twirling. These are fun, not-so-easy dances that use ballet-like footwork and require jumping.
Learn the steps and techniques for "round" dances and variations, such as:
Polka Redowa
Zingerilla
Schottische
Polka Mazurka
Viennese Waltz
5-Step Waltz
Classes will start with a warm-up before launching into the steps and techniques required in the dances. Don't let "ballet-like" scare you! 🙂
No partner or experience necessary to join. Beginners welcome!
When: This is a 6-week series of classes on consecutive Saturdays, starting May 9 and ending June 13, 2020.
Drop-Ins welcome! Join us anytime.
What time: 3 p.m. to 5 p.m.
Where: The Vault Dance Studio, 57 Palmetto Drive in Pasadena, Calif.
Cost: $18 per class per person, or $96 per person for all 6 weeks (a savings of $2 per class!).
If possible, please bring a check to your first class, especially if you're planning on registering for all 6 weeks.
PayPal is also available, but please talk to me first.
NOTES FROM THE STUDIO:
– Street shoes are not allowed in the dance studio. Please bring a pair of soft-soled dance shoes to change into (no high heels please).
– No Snacks will be served. No food or drink is allowed in the studio, but you are encouraged to bring a water bottle with you.
– There is a small parking lot out front, and street parking is available.
Join our Facebook Event!
Sign up for my mailing list and stay informed of classes:
https://reneecamus.us15.list-manage.com/subscribe?u=4245b4ac9c5301eddcdc0596c&id=cd7b8a9f4b